Friday November 8, 2013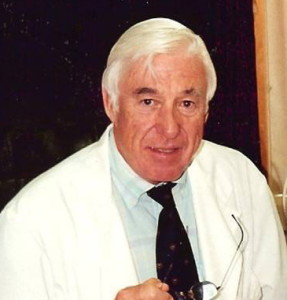 The Eye Foundation of Canada hosted its annual Thanks for My Sight Night at Montecassino Woodbridge. This year's event commemorated one of the Foundation's  co-founders, Dr. William Samis, MD, FRCSC, in recognition of his dedication and service to EFC.  The special evening was hosted by Faye Dance and featured performances from two internationally acclaimed musicians and Juno Award winners:  Jane Bunnett, Toronto soprano saxophonist, flautist and bandleader, known for her Afro-Cuban jazz melodies; and Hilario Duran, pianist, composer, producer, and arranger; considered one of the world's most innovative creators of Afro-Cuban music & Latin and Jazz. 
 
Friday November 2nd, 2012
The Eye Foundation of Canada hosted its annual "Thanks for My Sight Night" as a dinner dance at Montecassino Woodbridge. The special evening featured live performances from the Maple Academy of Dance, pianist Mr. Sheng Cai, and a special guest appearance by Mr. Bill Watters.
For the second consecutive year, Canadian heavyweight boxer, George Chuvalo, was a special guest at "Thanks For My Sight Night" at Woodbine Racetrack.  George not only spoke to a captive audience and mingled with guests, but was also kind enough to offer some personal boxing memorabilia for the silent auction to generate funds for the Eye Foundation of Canada.  
October 13th, 2010
Dr. Steve Arshinoff, President of the Eye Foundation of Canada, strikes a pose with hockey legend, Johnny Bower, who handed out personally autographed pictures of himself with Tim Horton behind his net as he greeted and welcomed every guest at Sight Night 2010!
"Thanks for My Sight Night" was held Wednesday October 8, at Woodbine Racetrack, which was great fun, as always, and oversold, as usual.
Once again, special guests, patients, valued friends, and EFC board members celebrated the continued success of the Eye Foundation of Canada and its dedication to Ophthalmology.  
With over $200,000 raised in past years, The Eye Foundation of Canada truly appreciates the ongoing support by everyone who participates in this special evening at the races!
Eye Foundation of Canada Annual Fall Event "Thanks for my Sight Night".
An evening at the Races, at Woodbine Racetrack.
The Eye Foundation of Canada held its 8th annual "Thanks for My Sight Night" – An Evening at the Races, on Wednesday October 5 at Woodbine Racetrack.
This exciting event combined the thrill of the 'Sport of Kings' with the opportunity to mix and mingle with our dedicated supporters of the Foundation.
The evening included: buffet dinner, private wagering windows, cash bar and silent auction.
Sight Night allowed patients who have had their vision improved through eye treatments or surgery, loyal friends and supporters of EFC to meet board members and to support the Foundation and all its initiatives.
Over $100,000 has been raised at Sight Night in past years for public education about eye disorders, the EFC scholarship program, and innovative research.
Fund Raising Events
A Collaborative Event with the Eye Foundation of Canada, the CNIB and the Toronto Blue Jays
The primary goal of the event was to educate and inform baseball fans of all ages about the critical importance of preserving their precious sight, since in many cases, the prevention of blindness is possible. At the game, we asked all patrons to donate used eye-glasses. To date, the "Give the Gift of Sight" with the Jays has donated over 1000 pairs of glasses to those in need.
The Indo Canadian Golf Association held its annual golf tournament in July 2001 with proceeds going towards the Eye Foundation of Canada. This tournament provided an outstanding day of golf for 144 golfers while raising over $10,000 for the Foundation.
Along with an auction and a dinner, the participants came away with a great feeling of raising money for the preservation of eyesight and the work of the Foundation. The Indo Canadian Chamber of Commerce have been strong supporters of the Eye Foundation of Canada for many years.